Material Religion or Religious Materialism: Money, Relics and Christian Agonism in Twelfth-Century Latin Christendom
On 10 April, Simon Yarrow (University of Birmingham) gave a paper at the Centre for Medieval Studies. Svetlana Yatsyk (HSE) presented a response to the paper.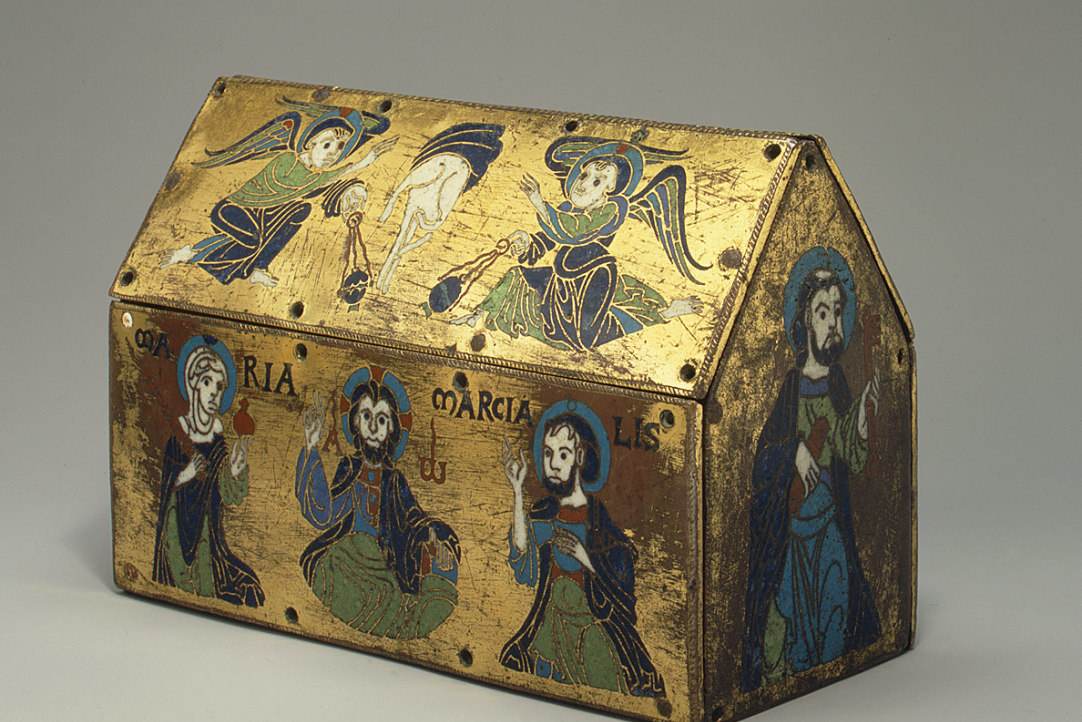 Simon Yarrow suggested that discussion of the operation of sacred power via enshrined saints' relics often falls into two categories of analysis, or some hybrid of both: first, those who concentrate on the symbolic power of relics and reliquaries in ritual spaces; and secondly, those who adopt the language of commerce and economic maximizing to explain the operation of relic-centred saints' cults. Each approach captures something of the operations of cult, but neither alone is satisfactory, and when both are combined their contradictory logics become all too apparent. Moreover, Yarrow argued, the interpretation of relics as vehicles of the symbolic meaning of relics often reproduces elite perspectives as representative of some homogeneous, normative pre-political 'faith' position toward which the laity or faithful to a greater or lesser degree, according to their docility/piety, conformed. In his paper, Yarrow attempted to explore relics through a historically situated, praxeological consideration of the ties of dependence emergent from the improvised, indeterminate and often gendered capacities for 'relicking' that existed at the shrines of saints. He did so by setting political economic theories and critiques of Hegel, Smith and Marx into a wider Atlantic-African intellectual history of 'fetish', understood as microsocial relationalities mediated by intimately instrumentalized objects in place of abstractions of labour, ownership, law, and contract mediated by the state. In such a light, it might be possible to differentiate emic understandings of relic-practices and relate them to wider evaluative opportunities and intelligences of interest prevalent at particular moments of the medieval past. Yarrow used this approach to explore the poetic and polemics of two sources illustrating the relationship between family, community, gender and cult in twelfth-century western Europe, a treatise on relics by Guibert of Nogent, and a collection of miracles by Prior Philip of St Frideswide's priory, Oxford.
In her response to the paper, Svetlana Yatsyk (Centre for Medieval Studies, HSE) focused on Yarrow's observation that art historical and cultural interpretative analysis of medieval religious materiality could be problematic and limited because they tend to ignore that the majority of material objects created in the Middle ages served the accumulation of cultural capital. She contrasted this claim with another historiographical extreme: an approach that considered all images as just the 'Bible for illiterates'. This approach subjected the image to the text and devaluated material objects. But relics are not only images and visual messages to illiterates. They are also objects. Yatsyk suggested that it is productive to treat relics as 'images-objects', image-objet, a concept introduced by Jérôme Baschet (Jérôme Baschet, L'iconographie médiévale). It is however important to avoid the pitfall of functionalism (on functionalism see: Georges Huberman-Didi, 'Imitation, représentation, fonction. Remarques sur un mythe épistémologique', in L'image. Fonctions et usages des images dans l'Occident medieval, ed. J. Baschet, J.-Cl. Scmitt, pp. 59-86). The functions intended by the creator may have been neglected, changed and violated by the users, as, for example, described in Patrick Geary's analysis of the humiliation of saints. Another example can be found in the Customary of the shrine of Thomas Becket, which represents the activities of feretraries, their practices and obligations. Yatsyk argued that cultural-historical and art-historical methodologies remain fruitful for the interpretation of such contested practices.